pen and ink, collage on hand-made khadi paper
Part of the John Hays Special Collections Library 
The books are dedications to the different sectors of society who become inevitable casualties of political warfare and terrorism. The books however, outline different episodic accounts as recalled by me, in mere fragments, of the terrorist attacks in Mumbai on the 26th of November, 2008. 
Each book has been made on handmade paper which I purchased from a paper mart which is near Taj: one of the locations of the terrorist attack. I haven't been to the Taj Mahal Hotel in the last 12 years. 
The collection of 5 books were sold to the John Hays Library, and the money acquired was donated for the mental rehabilitation of those who suffered loss after the Terror Attacks. 
Each book is a dedication: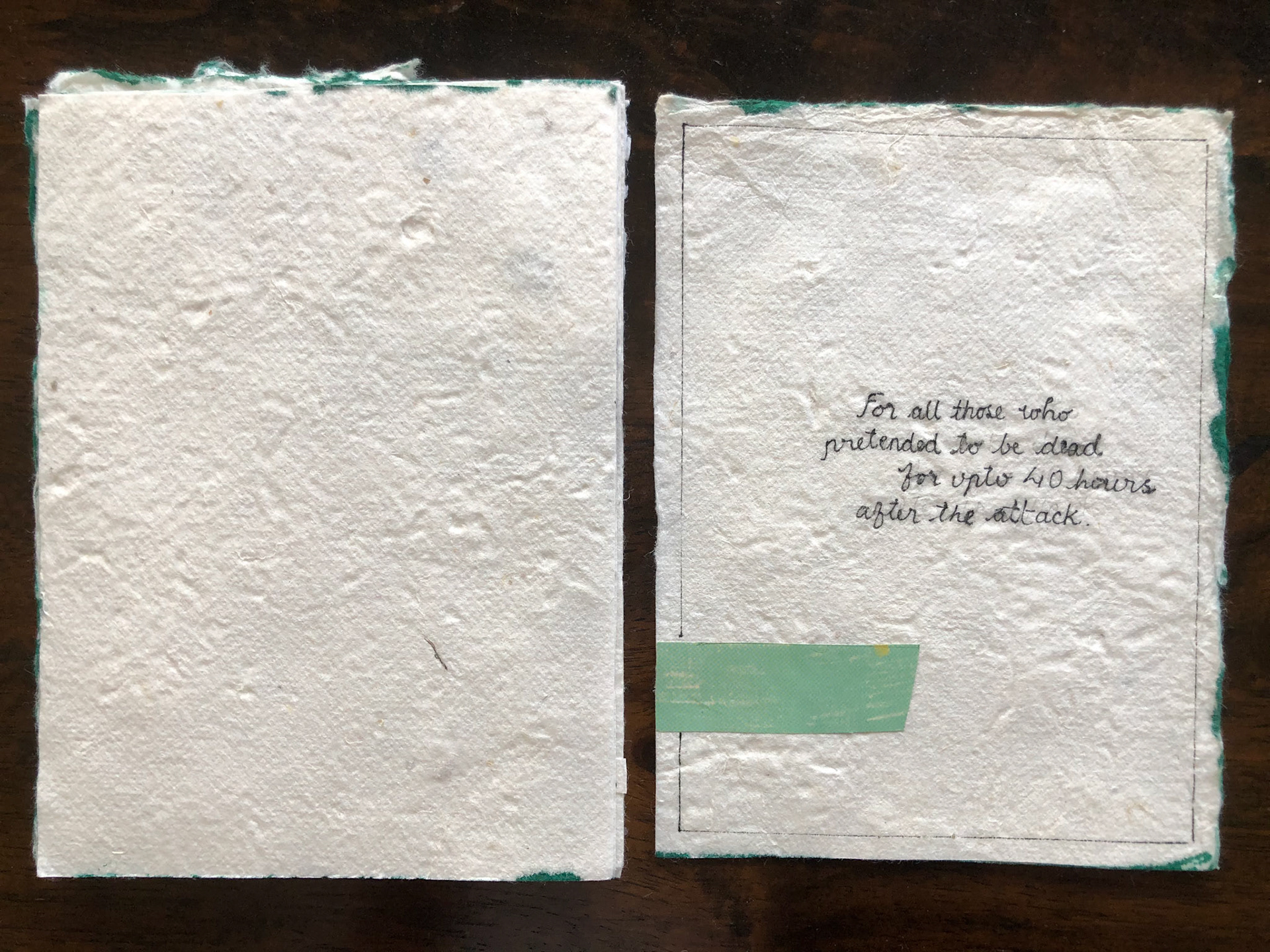 Snippets from some some of the books: